Producer / Writer / Director
Jacqueline Christy is a writer, director, and founder of three businesses including Access Manufacturing, Access Theater, and Christy Consulting. At Access Theater, she has produced many plays including the world premiere of The Killing Act, starring Peter Dinklage, written and directed by Tom McCarthy (Spotlight); the world premiere of Aasif Mandvi's one-man show Sakina's Restaurant; and the world premiere of Stephen Belber's Tape. She is the recipient of a 2017 Sloan Foundation and Women Make Movies research grant. She has produced and directed several short films including her documentary Rehearsal which was in competition at the Austin Film Festival and her upcoming short, Other People.
Producer
Eva Minemar is an L.A.-based producer and actress, best known primarily for establishing Angry Bubble Productions in New York City in 1999, after graduating from California Institute of the Arts. In 2001, Minemar's creation, Angry Jellow Bubbles – a production of women who perform onstage in an ensemble piece that includes dance, spoken word, music, etc. – was chosen as the exclusive performance for the delegates of the world at the United Nations for International Women's Day, which included Queen Rania and Kofi Annan in attendance. She currently serves as Artistic Director at La Lupa Italian Cultural Arts Festival in Santa Monica, California.
Executive Producer
José Rivera is the first Puerto Rican screenwriter to be nominated for an Oscar. Many of his plays have been produced across the nation and even translated into several languages, including: The House of Ramon Iglesias, Cloud Tectonics, The Street of the Sun, Sonnets for an Old Century, Sueño, and Giants Have Us in Their Books. In 2003, Cloud Tectonics was presented in the XLII Festival of Puerto Rican Theater, an event sponsored by the Puerto Rican Institute of Culture, in San Juan. Rivera helped found the Los Angeles-based theater company, The Wilton Project. Rivera has won two Obie Awards for playwriting, a Kennedy Center Fund for New American plays Grant, a Fulbright Arts Fellowship in playwriting, the Whiting Writers' Award, a McKnight Fellowship, the 2005 Norman Lear Writing Award, a 2005 Impact Award and a Berilla Kerr Playwriting Award.
[taken from playwrightshorizons.com]
Associate Producer
Miriam Shor is an American actress and producer, best known for her work on the critically acclaimed series' TV Land's Younger and FX's The Americans. Earlier in 2018 she made her directorial debut in Younger's season five episode, "Big Little Liza." Miriam has acted in productions ranging from the stage, television, and film, and now helms Jacqueline Christy's feature Magic Hour as the lead, Harriet.
Director of Photography
Lasse Tolbøll is a cinematographer and director from Odder, Denmark. He first gained interest in filmmaking during high school shooting skate videos with his friends before transitioning into short fictional and experimental narratives. He went on to study media science at the Southern University of Denmark. After living in Taiwan for six months, he began the masters program in Film and Media at the University of Copenhagen before transferring to the graduate film program at the Tisch School of the Arts in New York City. He is now based in New York City where he is an HBO-sponsored BAFTA Scholar. Lasse was the 2018 recipient of the Volker Bahnemann Award for outstanding cinematography.
Associate Producer
Laura Lee is a producer, writer and director. Lee graduated fromWilliams College 2017 and has been working on MAGIC HOUR as co-producer in pre-production, production and currently works as a post-production supervisor.

Production Designer
Lorenza Astengo Fefer is a set and production designer based in New York City. She began working in the film industry as Art Director for the feature film Eugenia and John by director Hossein Keshavarz, and received an MFA from NYU/Tisch School of the Arts in Design for Stage and Film. Her most recent jobs, in October 2018 and February 2019, were Production Designer for the feature film Magic Hour by director Jackie Christy, and Production Designer for the short film Perfect As Cats by director Kevin Vu. Metronome by director Scott Lochmus, a short film that she designed in 2018, premiered at the 2019 Tribeca Film Festival.
Costume Designer
Desira Pesta is a NYC-based costume designer & foremost a storyteller. A cinephile with a Masters in Costume Design from New York University's Tisch School of the Arts, Desira views costume and production design as anthropology. Starting as a fine artist and painter, her work offers a stylized & painterly cinematic life, and her obsession with period accuracy, character-building, & nuanced storytelling breathes life into every detail. For ten years, Desira ran her own ethically-produced sustainable fashion line in Brooklyn, outfitting legends such as Courtney Love, Vampire Weekend & Greta Gerwig.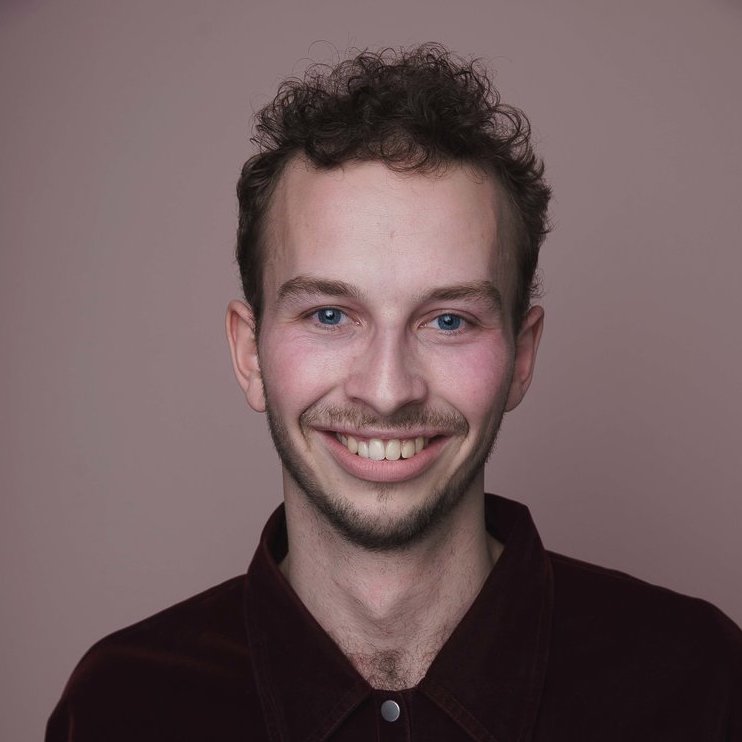 Assistant Production Designer
Second Assistant Director